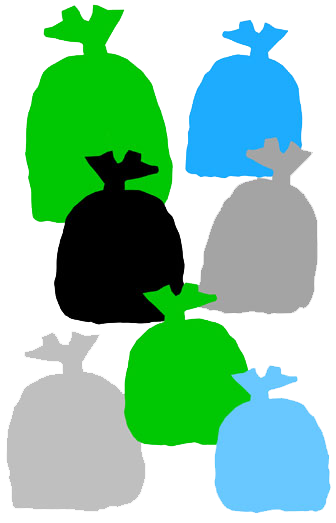 Paper Bag Sizes
We are open for business during Covid lockdown 4 as an essential service.
Place your order or send an enquiry and we will respond as soon as we can.
Easy guide to finding the right paper bag size for you
Select the bag that you require - copy the code and paste into the search bar to be taken to the bags for more information and purchasing.
TWISTED HANDLE

CODE

 

SIZE (width x length)

COLOUR

QUANTITY

NM SUP KRAFT BAG SMALL
Small
(200+80) x 240mm
Brown
Carton 200
BB EP-TH01
Small
(205+115) x 270mm 
Brown
Carton 250

NM SUP KRAFT BAG MEDIUM

Medium
(240+120) x 360mm
Brown
Carton 200
MPM CA-PCBS
Small
(260W x 80G) x 340L mm
Brown
Carton 250
BB EP-TH02
Medium
(260+120) x 360mm 
Brown
Carton 100
EW EKB-HB
(300+180)x310mm
Brown w black handles
Carton 200
BB EP-TH03
Large
(310+110) x 420mm 
Brown
Carton 100
MPM CA-PCBM
Medium
(320W x 110G)  x 420Lmm
Brown
Carton 250

NM SUP KRAFT BAG LARGE

Large
(320+110) x 420mm
Brown
Carton 200
MPM CA-PCBL
Large
(340W x 90G) x 480Lmm
Brown
Carton 250
BB Ep-TH05
Extra Wide
(280 + 220) x 275mm
Brown
Carton 100
 

FLAT HANDLES

CODE

 

SIZE (width x length)

COLOUR

QUANTITY

UP 1500/910
Small
(120w x 280d) x 280h
Brown
Carton 250
MPM CA-PTBMFH
Medium
(280W x 150G) x 280L mm
Brown
Carton 200
UP 1500/911
Medium
(175w x 310d)x300h
Brown
Carton 250
MPM CA-PTBLFH
Large
(320W x 140G) x 340L mm
Brown
Carton 250
UP 1500/912
Large
(175w x 340d)x320h
Brown
Carton 250

PUNCHED HANDLE

CODE

 

SIZE (width x length)

COLOUR

QUANTITY

BB EP-A11
Accessory
(155+60) x 225mm 
Brown
Carton 200
BB EP-S11
Small
(230+80) x 340mm 
Brown
Carton 200
BB EP-M11
Medium
(280+100) x 400mm 
Brown
Carton 100
BB EP-L11
Large
(360+125) x 510mm 
Brown
Carton 100
 

CHECKOUT/BLOCK BOTTOM/SOS BAGS

 

CODE

 

SIZE (width x length)

COLOUR

QUANTITY

FT Block90x50x205
No 1
(90x50)x205mm 
Brown
Carton 500
UP 200/330
No 0
(100x50) x 220H
Brown
Carton 500
BB EP-SOS2
No 2
(120+70) x 270mm 
Brown
Carton 500
FT Block125x70x270
No 2
(125x70)x270mm
Brown
Carton 500
MPM CA-SOSW-4
No 4
(125x80)x235mm
White
Carton 500
MPM CA-SOSB-4
No 4
(125x80)x235mm
Brown
Carton 500
UP 200/290
No 4
(127x80) x 248H 
Brown
Carton 500
UP 200/294
No 4
(127x80) x 248H
Brown
Carton 250
UP 200/331
No 1
(127x77) x 270H
Brown
Carton 500
BB EP-SOS1
No 1
(90+50) x 205mm
Brown
Carton 500
UP 1500/900
Small
(255w x 140d)x305h
Brown
Carton 250
UP 200/291
No 6
(152x92) x 278H
Brown
Carton 500
UP 200/295
No 6
(152x92) x 278H
Brown
Carton 250
MPM CA-SOSW-8
No 8
(152x100)x310
White
Carton 500
MPM CA-SOSB-8
No 8
(152x100)x310
Brown
Carton 500
UP 200/292
No 8
(155x102) x 315H
Brown
Carton 500
UP 200/296
No 8
(155x102) x 315H
Brown
Carton 250
UP 1500/901
Medium
(150w x 280d)x325h
Brown
Carton 251
BB EP-SOS3
No 3
(160+80) x 300mm 
Brown
Carton 500
BB EP-SOS4
No 4
(160+80) x 350mm 
Brown
Carton 500
UP 200/332
No 2
(160x83) x 350H
Brown
Carton 500
FT Block160x85x300
No 3
(160x85)x300mm 
Brown
Carton 500
FT Block160x85x350
No 4
(160x85)x350mm 
Brown
Carton 500
MPM CA-SOSW-12
No 12
(178x110)x340
White
Carton 250
MPM CA-SOSB-12
No 12
(178x110)x340
Brown
Carton 250
BB EP-SOS5
No 5
(180+100) x 380mm 
Brown
Carton 500
UP 200/333
No 3
(185x100) x 380H
Brown
Carton 200
FT Block185x100x390
No 5
(185x100)x390mm 
Brown
Carton 500
UP 200/334
No 4
(185x100) x 445H
Brown
Carton 200
BB EP-SOS6
No 6
(200+140) x 380mm 
Brown
Carton 250
FT Block205x140x390
No 6
(205x140)x390mm 
Brown
Carton 250
UP 200/335
No 5
(205Wx125) x 445H
Brown
Carton 200
MPM SOSW-16
No 16
(240x120)x390
White
Carton 250
MPM SOSB-16
No 16
(240x120)x390
Brown
Carton 250
FT BlockShop255x140x305
Small/No 1
(255x140)x305mm 
Brown
Carton 250
BB EP-CHK16
Small
(260+140) x 305mm 
Brown
Carton 250
FT BlockShop280x150x325
Medium/No 2
(280x150)x325mm 
Brown
Carton 250
BB EP-CHK19
Medium
(280+150) x 325mm 
Brown
Carton 250
FT BlockShop280x150x445
Large/No 3
(280x150)x445mm 
Brown
Carton 250
BB EP-CHK20
Large
(280+150) x 445mm 
Brown
Carton 250

FLAT BROWN BAGS

CODE

 

SIZE (width x length)

COLOUR

QUANTITY

MPM FBB01 
#1 
140(W) x 170(L) mm 
Brown
Carton 1000
UP 200/201
# 1
140 x 180
Brown
Carton 1000
FT BPB1
#1 
140x180
Brown
Carton 1000
UP 200/202
# 2
160 x 200
Brown
Carton 1000
FT BPB2
#2 
160x200 
Brown
Carton 1000
MPM FBB02 
#2 
165(W) x 190(L) mm
Brown
Carton 1000
MPM FBB03 
#3 
178(W) x 210(L) mm 
Brown
Carton 1000
UP 200/203
# 3
185 x 210
Brown
Carton 1000
FT BPB3
#3 
185x220 
Brown
Carton 1000
MPM FBB04 
#4 
200(W) x 240(L) mm 
Brown
Carton 1000
UP 200/204
# 4
200 x 240
Brown
Carton 1000
FT BPB4
#4 
210x240
Brown
Carton 1000
MPM FBB05 
#5 
235(W) x 260(L) mm 
Brown
Carton 500
UP 200/205
# 5
235 x 270
Brown
Carton 500
FT BPB5
#5 
235x270
Brown
Carton 500
MPM FBB06 
#6 
235(W) x 290(L) mm 
Brown
Carton 500
UP 200/206
# 6
235 x 300
Brown
Carton 500
MPM FBB07 
#7 
255(W) x 300(L) mm 
Brown
Carton 500
UP 200/207
# 7
255 x 300
Brown
Carton 500
FT BPB7
#7 
255x300 
Brown
Carton 500
UP 200/208
# 8
255 x 330
Brown
Carton 500
FT BPB8
#8 
255x330
Brown
Carton 500
MPM FBB08 
#8 
255(W) x 360(L) mm
Brown
Carton 500
MPM FBB09 
#9  
279(W) x 360(L) mm 
Brown
Carton 500
UP 200/209
# 9
280 x 340
Brown
Carton 500
FT BPB9
#9 
280x340 
Brown
Carton 500
MPM FBB10 
#10 
305(W) x 360(L) mm
Brown
Carton 500
UP 200/210
# 10
305 x 360
Brown
Carton 500
FT PBAG#10
#10 
305x360 
Brown
Carton 500
UP 200/198
# 11
305 x 410
Brown
Carton 500
FT BPB11
#11 
305x410
Brown
Carton 500
UP 200/199
# 12
305 x 460
Brown
Carton 500
FT BPB12
#12 
305x470
Brown
Carton 500
MPM SBBMUSH
Mushroom satchel 
152(W) x 280(L) x 88(G) mm 
Brown Printed
Carton 250
MUSHPAPERB
Mushroom satchel 
(170x80)x295
Brown Printed
Carton 500

WHITE PAPER BAGS

CODE

 

SIZE (width x length)

COLOUR

QUANTITY

UP 200/220
# 0  
105 x 130
White
Carton 1000
FT CBAG#0
#0 
100x130mm
White
Carton 1000
UP 200/211
# 1  
115 x 130
White
Carton 1000
FT CBAG#1
#1
120x130mm
White
Carton 1000
MPM FBW01 
#1 
140(W) x 170(L) mm 
White
Carton 1000
FT CBAG#2
#2 
140x170mm
White
Carton 1000
UP 200/212
# 2  
140 x 180
White
Carton 1000
FT CBAG#3
#3 
160x185mm 
White
Carton 1000
UP 200/213
# 3  
160 x 200
White
Carton 1000
MPM FBW02 
#2 
165(W) x 190(L) mm 
White
Carton 1000
MPM FBW03 
#3 
178(W) x 210(L) mm 
White
Carton 1000
UP 200/214
# 4  
185 x 210
White
Carton 1000
FT CBAG#4
#4 
185x225mm 
White
Carton 1000
MPM FBW04 
#4 
200(W) x 240(L) mm 
White
Carton 1000
UP 200/215
# 5  
200 x 240
White
Carton 500
FT CBAG#5
#5 
210x245mm
White
Carton 1000
FT CBAG#6
#6 
230x270mm
White
Carton 500
MPM FBW05 
#5 
235(W) x 260(L) mm 
White
Carton 500
UP 200/216
# 6  
235 x 270
White
Carton 500
MPM FBW06 
#6 
235(W) x 290(L) mm 
White
Carton 500
UP 200/217
# 7  
235 x 300
White
Carton 500
MPM FBW07 
#7 
255(W) x 300(L) mm 
White
Carton 500
UP 200/218
# 8  
255 x 300
White
Carton 500
MPM FBW08 
#8
255(W) x 360(L) mm 
White
Carton 500
MPM FBW09 
#9
279(W) x 360(L) mm 
White
Carton 500
MPM FBC00 
#0 Confectionery 
102(W) x 120(L) mm 
White
Carton 1000
MPM FBC01 
#1 Confectionery 
127(W) x 142(L) mm 
White
Carton 1000
MPM SBWBRDL 
Large Bread 
191(W) x 401(L) x 110(G) mm
White
Carton 500
MPM FBWMILS 
Small Millinery 
362(W) x 495(L) mm 
White
Carton 250
MPM FBWMILL
Large Millinery 
345(W) x 574(L) x 140(G) mm 
White
Carton 250

GREASEPROOF PAPER BAGS

CODE

 

SIZE (width x length)

COLOUR

QUANTITY

MPM FBGPW01 
#1 Flat
140(W) x 170(L) mm 
White
Carton 1000
UP 200/221
# 1  
140 x 170
White
Carton 1000
FT GPPBAG#1
#1 
140x180mm
White
Carton 1000
UP 200/222
# 2  
160 x 200
White
Carton 1000
GPPBAG#2
#2 
160x200mm 
White
Carton 1000
MPM FBGPW02 
#2 Flat
165(W) x 190(L) mm 
White
Carton 1000
MPM FBGPW03 
#3 Flat
178(W) x 210(L) mm
White
Carton 1000
UP 200/223
# 3  
185 x 220
White
Carton 1000
FT GPPBAG#3
#3 
185x225mm
White
Carton 1000
MPM FBGPW04 
#4 Flat
200(W) x 240(L) mm 
White
Carton 1000
UP 200/224
# 4  
210 x 240
White
Carton 1000
FT GPPBAG#4
#4 
210x240mm
White
Carton 1000
MPM SBGPW02 
#2 Satchel
(102x51) x 190(L)
White
Carton 1000
MPM SBGPW03 
#3 Satchel
(102x51) x 240(L)
White
Carton 1000
MPM SBGPW04 
#4 Satchel 
(153x51) x 260(L)
White
Carton 1000
MPM SBGPWHC 
Hot Chips
(102x40) x 180(L) 
White Printed
Carton 1000
UP 200/231
Hot Chip Bag 
(95x45) x 150mm
White printed
Carton 1000
UP 200/234
Pie Bag
160 x 200
White printed
Carton 1000
MPM FBGPWHP 
Pie
165(W) x 200(L) mm 
White Printed
Carton 1000
MPM SBGPWBB 
Burger
(165x50) x 240(L)
White Printed
Carton 1000
UP 200/233
Burger Bag
(165x50) x 240
White printed
Carton 500
MPM SBGPWHD 
Hot Dog
(102x60) x 240(L)
White Printed
Carton 1000
UP 200/232
Hot Dog Bag 
(95x45) x 245mm
White printed
Carton 1000
UP 200/240
Mushroom Bag
(150x85) x 310
Brown printed
Carton 500
FT SATCHEL#1
#1
(95X45)X240
White
Carton 1000
FT SATCHEL#2
#2
(95x65)x240mm   
White
Carton 1000

GREASEPROOF LINED PAPER BAGS

CODE

 

SIZE (width x length)

COLOUR

QUANTITY

MPM FBWGPL03 
#3 Flat
140(W) x 200(L) mm
Brown
Carton 500
MPM FBWGPL05 
#5 Flat
175(W) x 255(L) mm 
Brown
Carton 500
MPM FBWGPL06 
#6 Flat
200(W) x 215(L) mm
Brown
Carton 500

FOIL LINED PAPER BAGS

CODE

 

SIZE (width x length)

COLOUR

QUANTITY

MPM SBWFLS
Small
(165x58) x 211(L)
White
Carton 250
MPM SBWFLL 
Large
(165x58) x 310(L) 
White
Carton 250
UP 200/250
Foil Bag
(183x52) x 312
White
Carton 250

FRENCH STICK BAGS

CODE

 

SIZE (width x length)

COLOUR

QUANTITY

UP 200/281
Flat
160X590
White
Carton 500
FT FRCHPAPER
Flat
95x65x580mm
Brown
Carton 500

BOTTLE BAGS

 

CODE

 

SIZE (width x length)

COLOUR

QUANTITY

MPM SBBBTL01 
Single
(100x65) x 400(L)
Brown
Carton 500
UP 200/270
Single
(115x50) x 395H
Brown
Carton 500
UP 200/275
Single
(115x50) x 400H
White
Carton 500
MPM SBBBTL02 
Double
(152x89) x 400(L)
Brown
Carton 500
UP 200/271
Double
(165x65) x 395H
Brown
Carton 500
UP 200/276
Double
(165x60) x 400H
White
Carton 500
UP 200/274
Magnum
(185x70)x410
Brown
Carton 250