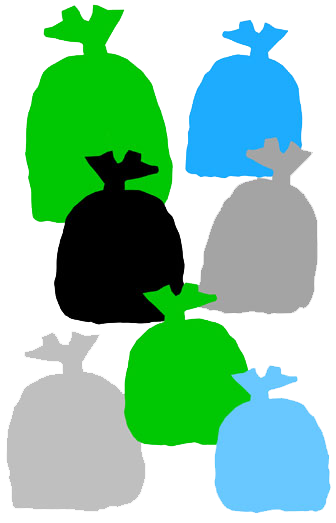 Singlet Bag 5Litres on a core - BioBags
Perfect for fruit and veges. Manufactured from Mater-Bi; the first family of bioplastics that use vegetable components such as starch, cellulose and vegetable oils and biodegradable polymer and natural plasticizers, all crops used are non-food origin. Also some of these crops are grown to assist in remedial land recovery. To be more specific, the oils are from weed seeds grown on marginal wasteland in a European Union country and specifically no Palm oil. All grades are compostable and biodegradable during composting and include sustainable and renewable resources.

15 micron

Size: 340W (open incl gusset) x 410L

IF YOU ARE UNSURE ABOUT SIZING PLEASE REQUEST A SAMPLE - due to the biodegradability of the product we may not be able to accept returns

Carton 1500 bags (5 rolls of 300 bags) $185.00.
Roll 300 bags $48.10.